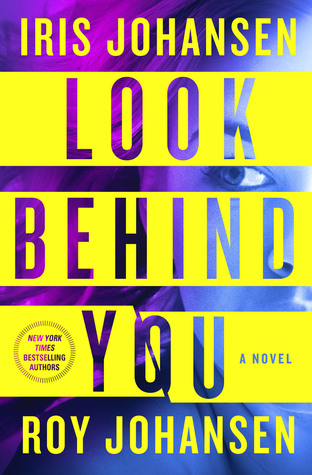 Look Behind You (Kendra Michaels, #5)

by Iris Johansen, Roy Johansen
Series: Kendra Michaels #5
Published by St. Martin's Press on July 18th 2017
Genres: Thriller, Crime Thriller, Mystery, Suspense
Pages: 352
Format: eBook
Source: NetGalley & St. Martin's Press





A serial killer is on the loose in San Diego, and he has a most unusual M.O.: With each kill, he leaves behind objects with unclear meanings. Most of the recent killings are centered near Kendra Michaels' home and office, so it comes as no great surprise when the FBI shows up at her door. The investigators soon make a startling discovery: the left-behind objects are actually souvenirs of other unsolved serial murder cases in various U.S. cities. And the new cases feature "holdback" characteristics of the other murders unknown to the general public. Kendra realizes that the killer has come to challenge and taunt her. The investigators become his newest targets, even as Kendra slowly begins to suspect that one of them may be the killer himself. She must find the killer as the body count rises, and to do so she relies on her own "dream team" of agent-for-hire Adam Lynch and private investigator Jessie Mercado. They must risk everything to defeat a psychopath whose terrifying plan is years in the making.
**Special thanks to NetGalley & St. Martin's Press for supplying my copy of this book in exchange for an honest and unbiased review. This does not affect my opinion of the book or the content of my review.**

What if you can trust no one? What if your senses are telling you more about everything? Look Behind You is the fifth installment in the wonderful series Kendra Michaels. Iris Johansen and Roy Johansen bring a very suspenseful thriller about a killer who won't stop.
When Kendra is asked to help in a murder case, she is reluctant to join. However, after visiting the crime scene she can't take her mind out of it. The vicious murder scene won't go away. A woman has been brutally killed then burnt. Moreover, the killer is leaving behind souvenirs that the team can't relate to anything at the moment.
More cases start to show. Worse than that, old unsolved cases start to surface. Kendra's unique talents are leading her to more discoveries. It also seems that the killer is the one who wants her to discover the clues.
He is a killer who seeks recognition and respect. The most terrifying thing is that he wants Kendra's respect. Before he kills her!! You might think that's the worst that can happen. Well, not exactly. The killer is threatening those who are so close to Kendra. He wants to hurt her most before he kills her. She needs to protect herself and her beloved ones.
I kept looking behind me for a week while reading this book. It's a very suspenseful thriller. I was scared at times. The killer is lethal and you will always be on the edge of your seat expecting anything at any time. I suspected everyone. I even thought the killer might be under my bed in the late night hours while I was reading. I could feel him watching Kendra.
Finally, this is an amazing read. Don't miss it if you are seeking suspenseful fast paced thrillers.